CHEYENNE – A former local dog trainer was sentenced Monday on sexual abuse charges for having sex with a teenage girl who was his employee at the time.
Thomas Keetley was sentenced to 18 to 60 months in prison, suspended for five years of probation, for third-degree sexual abuse of a minor. However, Laramie County District Judge Thomas Campbell used his split sentencing authority to remand Keetley to the custody of the Laramie County Sheriff's Department for 60 days.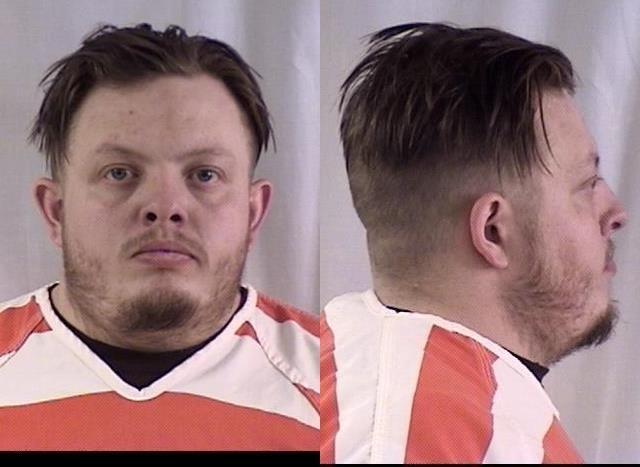 "I want him to know what it means to be locked up," Campbell said, "so I'm locking him up."
The charge carries a maximum sentence of 15 years in prison and/or a $10,000 fine. Campbell didn't follow the proposed plea agreement in the case, which limited the district attorney's sentencing argument to 18 to 24 months in prison. Judges aren't bound by the stipulations set forth in plea agreements.
Keetley was charged with third-degree sexual abuse of a minor, three counts of first-degree sexual abuse of a minor and child abuse. He entered an Alford guilty plea to third-degree sexual abuse of a minor, and all other charges were dismissed by the state at sentencing per a plea agreement.
Keetley is also responsible for paying about $21,000 in restitution to Wyoming Medicaid for the victim needing in-patient mental health treatment due to Keetley's crime. The victim was 15 years old at the time.
Campbell also said a presentencing memorandum filed by defense attorney Robert Moxley on Friday was akin to victim blaming. He said he was also shocked that the victim's former job application was included in the memorandum and that the victim was criticized based on her old application.
The victim previously told the Wyoming Tribune Eagle that she doesn't feel like she was listened to at all in the case. She said she's been struggling with the ramifications of Keetley's crime, and justice for her would mean Keetley sitting in prison for a very long time.
Campbell said no one is happy or satisfied with the plea agreement, and if there was a sentence the court could give that could make everything better for the mother and the victim, he would give it.
During sentencing, the victim's mother said up to this time, Keetley hasn't taken responsibility for his actions. She said when Keetley ran away with the victim to Kansas, he was texting the mother, saying he would help her find her daughter. In reality, Keetley was the one running away with her.
The victim was ultimately caught in Kansas on a runaway warrant and brought back to Wyoming, according to court documents.
During sentencing, Laramie County District Attorney Leigh Anne Manlove said until Keetley takes responsibility for his actions, he can't be properly rehabilitated as a sex offender. Manlove said the victim was already a sexual abuse survivor when Keetley further abused her, and what he did was "despicable."
If Keetley's punishment was prescribed by the Old Testament, then he would suffer from anxiety and relationship problems for the rest of his life, Manlove said.
She added that someone provided a character statement for Keetley in the presentence investigation said they would trust him to watch their 3-year-old daughter. Manlove said what happens when that daughter turns 13, or even 15 years old.
Defense attorney Moxley said what happened is a horrible situation that cannot be undone. He said what happened to Keetley has impacted him and has lifetime consequences. But he said any wrongdoing that might be done by Keetley in the future is speculative.
Keetley's conduct was motivated by love and the desire for human contact, he said.
"(We) can't do anything to undo this situation; all we can do is go forward," Moxley said.
When Campbell asked Keetley if he would like to say anything on his own behalf during sentencing, Keetley said he never intended to hurt the victim. Keetley said he got involved in a situation that he had no business being in.
The district attorney said Keetley never showed remorse for his actions, but Keetley said he never had the opportunity to and said he is remorseful.
He understands that he can't take back what he did four years ago, Keetley said. Turning to the victim, who was sitting in the courtroom, he said, "I am sorry."