In the Whale had just played to a sold-out crowd at the El Rey Theatre in Los Angeles when the band first heard mumblings of a virus that could become an issue for the U.S.
On Jan. 18, 2020, the Denver-based rock duo was opening for the post-hiatus return of hardcore band Poison the Well, and it was one of the first gigs of what had been shaping up to be a great year.
Until it wasn't. Soon after, vocalist/guitarist Nate Valdez and drummer/vocalist Eric Riley got the news that their upcoming Australia tour had been canceled, and the cancellations kept rolling in after that.
"It was pretty brutal when it all started to come to fruition," Valdez said. "We make most of our living from this, so it was detrimental. It just took the wind out of us."
But they didn't waste time sitting around feeling sorry for themselves. The pair quickly took to social media, offering a coronavirus-themed Spotify playlist, doing "DJ Quarantine" sessions to interact with fans and solicit Venmo donations, and posting updates about the new artwork they created for posters, T-shirts and any other merchandise that would sell. And their dedicated fans didn't hesitate to snatch it up – especially the "Quarantined Till Death Do Us Part" graphic tee and "Eat Me" koozie (both of which feature an appropriately terrifying bat drawing).
In January, they started selling a "Quarantine Sessions'' album on vinyl, which was recorded live from Silo Studios in Denver during the band's digital tour in June. Even though they weren't in front of an in-person audience, performances like that kept the musicians engaged – but not necessarily fine-tuned – during the pandemic.
"It's crazy. You wouldn't believe it, but it's a muscle, so if you don't exercise it … I feel like I've lost a lot of stage ability," Valdez said. "It's weird. It feels good, but I know there's a lot of work I have to do to get back in shape."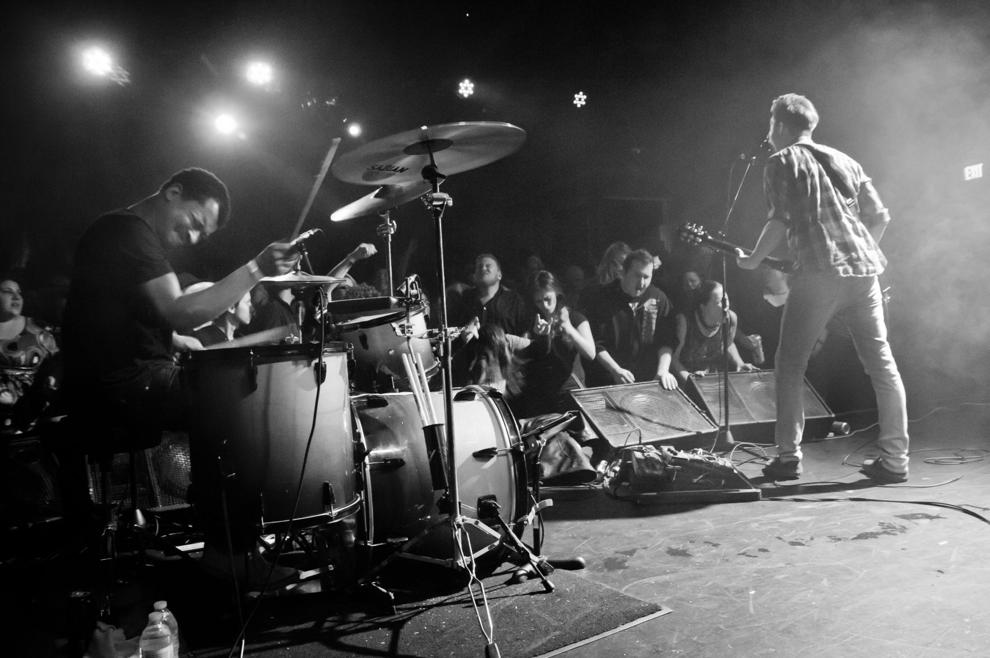 The duo created their own recording studio to practice and work on demos throughout the past year, Valdez added, and he also wrote a solo record for his own acoustic project. Together, he and Riley wrote several new In the Whale singles, such as "Drug Dealer" and "Jeffrey," and they're excited for Wyoming audiences to hear them live for the first time at the band's May 7 concert at The Lincoln.
This won't be In the Whale's first time performing in Cheyenne – they used to play everything from small DIY-style punk shows to the occasional rodeo gig in the capital city – but it's been a while, so Valdez is pumped to get back in front of Wyoming audiences.
The bandmates returned to in-person performances in September 2020 with a couple socially distanced shows at The Oriental Theater in Denver, but when case numbers went back up, they decided it wasn't safe to continue.
"I know there's some places that are doing shows that are kind of not paying attention to the whole pandemic thing," Valdez said. "But Eric and I, the drummer and I, we decided early on as a band that we were never going to go and put fans or people in harm's way."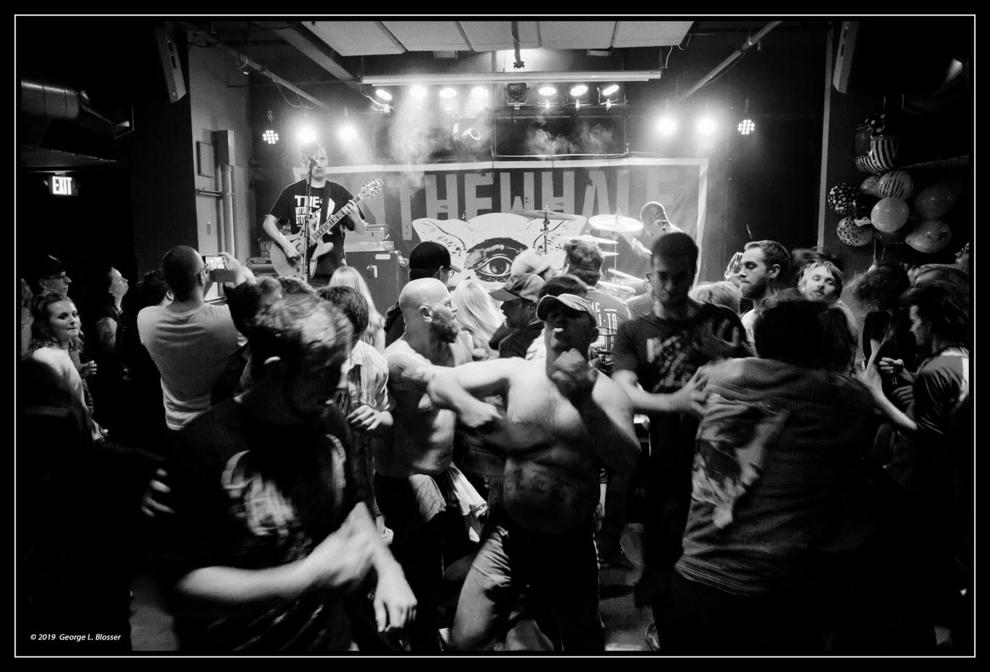 Last month, In the Whale made its formal return with a show at the Mesa Theater in Grand Junction, Colorado, followed by another earlier this month at The Oriental Theater. The musicians' booking agent is working on what they hope will be a busy summer, but with a label based in Australia, there have been several communication challenges throughout the COVID-19 era.
They're taking a let's-wait-and-see approach, for the most part, Valdez said, but he and Riley are anxious to hop back on the road as soon as it feels right.
This year marks In the Whale's 10th anniversary, and Valdez wants to make sure they celebrate it appropriately.
"Our fans are just insane people. I love them to death, but they're going to kill each other when they're able to mosh pit (again)," he said.